SOLUTION

Modern Infrastructure
---
Provide the new and modernize enterprise infrastructure such Converged, Hyper-Converged, Cloud platform, Flash storage, Software Defined solution including Networking.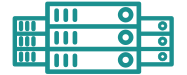 Datacenter
optimization
Design , implement and build the efficiency Datacenter to optimize space, power consumption and performance.

Modern Security
solution
Consult and develop security policy to support end to end security both internal and external environment.

Modern Compute
and Networking
New form factor of server, storage and compute which can be deliver the best ROI and lower TCO.

SOFTWARE DEFINE
INFRASTRUCTURE
Maximize the investment with software define solution to utilize the current infrastructure environment.

Cloud Enterprise
infrastructure
Develop modern infrastructure with seamless integration to the Cloud by focusing on Agility, Flexibility and Automated.

Enterprise
software mgmt
End to end management suite from Devices , Mobile through Datacenter.

Enterprise Application
---
Provide the Enterprise application implemntation to help customer to transform such ERP, Workflow, Business Analytical and Mobile application.

CRM solution and
implementation
Analyze the customer information and formatting to the efficiency dashboard by using on demand or run on premise.

Business process
mgmt (BPM)
Develop the workflow framework and connected to the backend systems with seamlessly integration.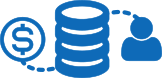 ERP solution and
implementation
Completed business consultant framework from the design through implementation by both on demand services or run on premise.

Datamatic and
Business Dashboard
Bring all data from different sources , develop Data Lake and Big data and creating efficiency Business Dashboard.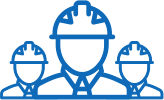 Digital Workplace
and Collaboration
Integrate every solution with professional framework including consultant through implementation.

Mobile Application
Develop digital co-workplace by using collaboration tools to maximize productivity for every user.

Digital Technology
---
Integrate the Digital technology to improve the business model to get success in longer term with sustainability.

Internet of
everything (IoT)
Integrate Smart devices and sensor through the IoT framework including data analytic engine

Interactive Kiosk
Develop Kiosk type and integrated with application and business solution.

Chat Bot
Develop Chat bot platform to integrated with backend systems and connect with different type of solution.

Blockchain
Design Blockchain framework and apply to business process with Enterprise framework methodology

Machine Learning
Integrated the platform with Machine learning for such analytical, management, alerting and intelligent feature.

Location base
tracking
Enhance your WiFi infrastructure with additional location base services solution. The systems will navigate your customer with new experience.